Jan 13, 2020
Did "improve my finances" make it to your list of New Year's Resolutions? There's an app for that! Actually, there are dozens of personal finance apps on the market, each designed to help you manage your money in the most optimal way possible. We've researched the three most popular apps in this category to help you choose the platform that best suits your personal preferences.
Mint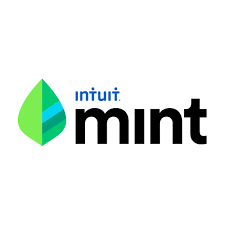 With more than 15 million users who adore this platform, Mint is the most popular personal finance app out there. There's no cost for downloading Mint, and you can access the app on your Apple Watch, making it super simple to check your finances while on the go.
When you initially set up the app, you can add as many financial accounts as you'd like and Mint will download the accounts' information in seconds. You can then use the app to set up your budget, track your investments, monitor your spending and know the amount of money you have left in any expense category. You can also create financial goals and a lot more, all within an attractive, modern interface.
Best features
Budgeting. The app makes it super-simple to set up a monthly budget, complete with allocated amounts for each spending category. You can then choose to sync your transactions, and they'll automatically be integrated into the appropriate expense category. Mint's slick graphs and interface make it easier than ever to stick to your budget.
Goal tracking. Mint lets you create and track your financial goals, such as paying down credit card debt or saving up for a dream vacation.
Credit score monitoring. Check up on your credit wellness by viewing your credit score, payment history, age of credit accounts and lots more.
Glaring glitches
Poor investment tool. Mint's investing feature is poorly developed and falls far behind competing products.
Synchronization issues. Account information is often inaccurately synced and slow to resolve.
No more Bill Pay. As of May 2018, there is no longer a Bill Pay feature on the app.
Personal Capital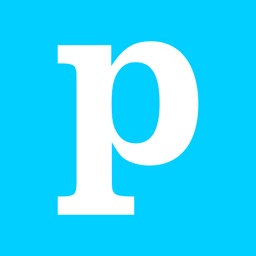 If you're looking for something a little more comprehensive than Mint that has excellent investment features, you're looking for Personal Capital. Used by close to 2 million people, this personal finance app offers a free version, as well as a paid upgrade version for more serious investors. You can track all of your investments on the app and access valuable investment support, set up a budgeting system and sync your financial accounts, loans and credit cards to give you a complete picture of your finances in a single platform.
Best Features
Cash Flow Analyzer. This tool creates a budget for you, tracks your income and expenses from linked accounts, analyzes your spending habits and helps you develop strategies to reach your goals.
401(k) Analyzer. Personal Capital analyzes this workplace retirement account and shows you exactly what your fund is costing you and if it's worth holding on to.
Retirement Planner. The planner employs a series of "what if" scenarios to help you determine if you're on track to meet your retirement goals.
Investment Checkup. Once you've synced your investment accounts with the app, this feature will show you how to optimize your investments.
Personal Adviser. Reach out to a financial adviser for help answering your investment-related questions.
The paid version of Personal Capital, offers more extensive features including real-time investment advice, risk-tolerance determination, portfolio construction/balancing, tax optimization and more.
Glaring Glitches
Solicitation. The free version might suit your needs, but you'll be bombarded with offers to upgrade to the paid version of the app, which can be annoying.
Limited budgeting capabilities. The free version of the app does not offer much in the way of extensive budgeting tools.
High minimum for wealth management. The paid version of the app requires a minimum investment of $100,000.
High fees. The paid version of the app charges higher investment fees than most roboadvisors.
You Need A Budget (YNAB)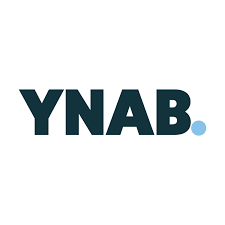 YNAB is a popular budgeting app that does more than just help you track your spending. The app is full of personal finance advice and tips to help you overhaul your budget and lead a financially responsible life.
YNAB is a school of thought that was established on four rules of finance:
Give every dollar a job.
Embrace your true expenses.
Roll with the punches.
Age your money.
The app's features help facilitate living in alignment with these four rules. The budgeting software makes habit-changing easier and allows you to assign a job to every dollar so no money is wasted. You can easily sync your financial accounts, track your spending and view your complete financial picture with YNAB.
Best Features
Budgeting. YNAB is all about budgeting features, and the app does it extraordinarily well. The app is also an evolving platform that continues to improve and release new versions with updated budgeting features.
Weekly financial summaries. You can sign up to have a summary of your finances delivered to your inbox each week.
Color Codes. YNAB's color codes allow you to immediately see when an expense category is underfunded or when you've overspent.
Credit Score Tracking. You can view and monitor your credit score, account usage and payment history at a glance.
Glaring Glitches
Cost. There is no free version of YNAB, though you can sign up for a free 34-day trial. Afterward, the app will cost you $6.99/month, or $83.99/year.
Poor investment tool. YNAB offers investment tracking, but the service is lacking in functionality.
How they stack up:
| | | | |
| --- | --- | --- | --- |
| App | Free Version | Extensive Budgeting Features | Extensive Investing Features |
| Mint | Yes | Yes | No |
| Personal Capital | Yes | No | Yes |
| YNAB | No | Yes | No |